Santas, Santas, Everywhere


Love sewing
My short straddled santa
He did have a lot of expression in his face though
Sold right away.
two more little creations
This one is the only one out of countless made that I did not sell
you can not tell in this photo but he has a personality all his own...(I know he isn't real...lol)
This picture is bad but he was a pretty santa
Lots of Santas cloth, clay, paper mache
Paper Mache Santas
sold lots of these...
Little clay creations with little Catherine "Catie" years ago.
Two satisfied customers of Miniature Clay Santas
Sweet Customers
First Clay Santa Sculpted
He became a fixture
Love Angora Goat wool makes the best curly hair and beards
This was a simple ornament that people loved
I love the angora mohair
linked to these blog parties
http://www.centsationalgirl.com/2011/12/diy-ornaments-holiday-craft-link-party/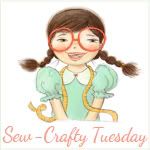 All of the designs on this
post are mine and can not
be copied/reproduced for profit
without written
consent from me.